Starting in 2020, Bauer will change the way players shop for skates. In the top (3) price points for the Supreme and Vapor families, D and EE width options will be replaced by Fit 1, Fit 2 and Fit 3 options.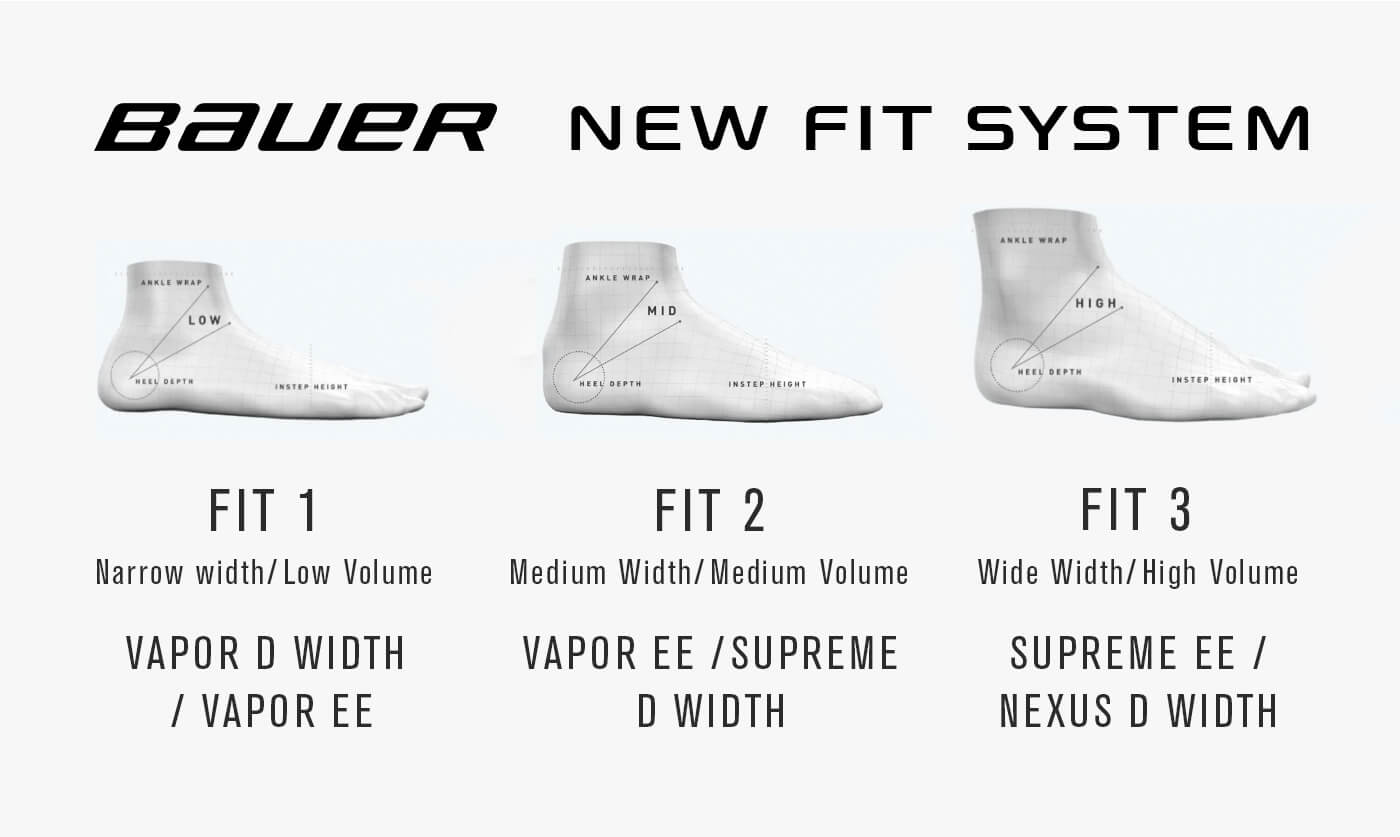 Based off over 800,000+ 3D foot scans, Bauer created these three distinct fit profiles that will best-fit players with low, medium and high volume feet. This now gives the opportunity for players of all foot shapes and sizes to use Vapor or Supreme skates, which are now designed for different skating styles. Generally speaking, Supreme is built for maximum power and control compared to Vapor which is built for ultimate quickness and agility.
For players who are using Bauer's current sizing system, make sure you use the chart below to find out which fit best suits your foot.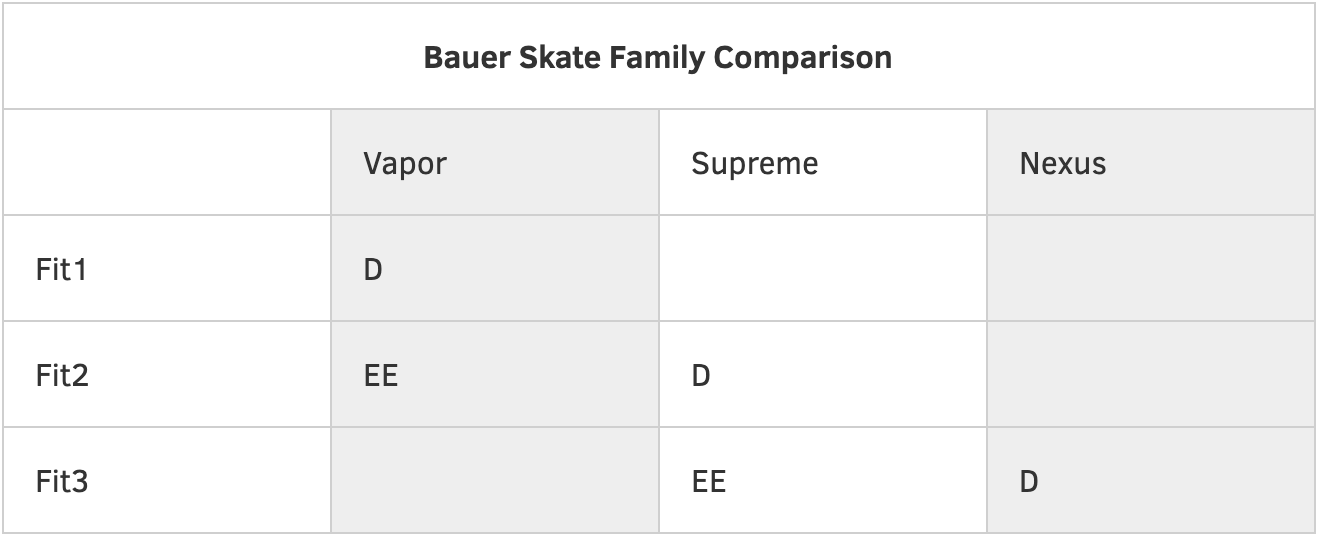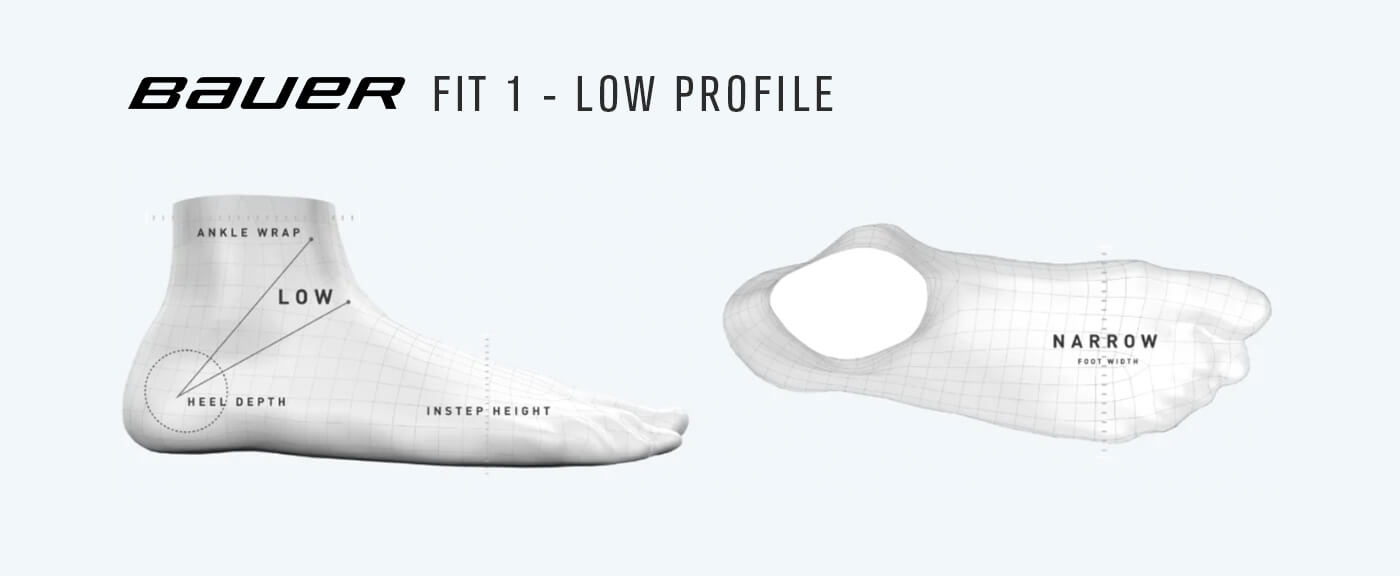 FIT 1 – LOW PROFILE
Accounting for approximately 36.7% of Bauer's global foot scans, Fit 1 was designed for the low volume foot. This means players typically have a shallow heel depth, shallow instep height, minimal ankle wrap and a narrow forefoot. This is most similar to the previous Vapor D-width fit profile as well.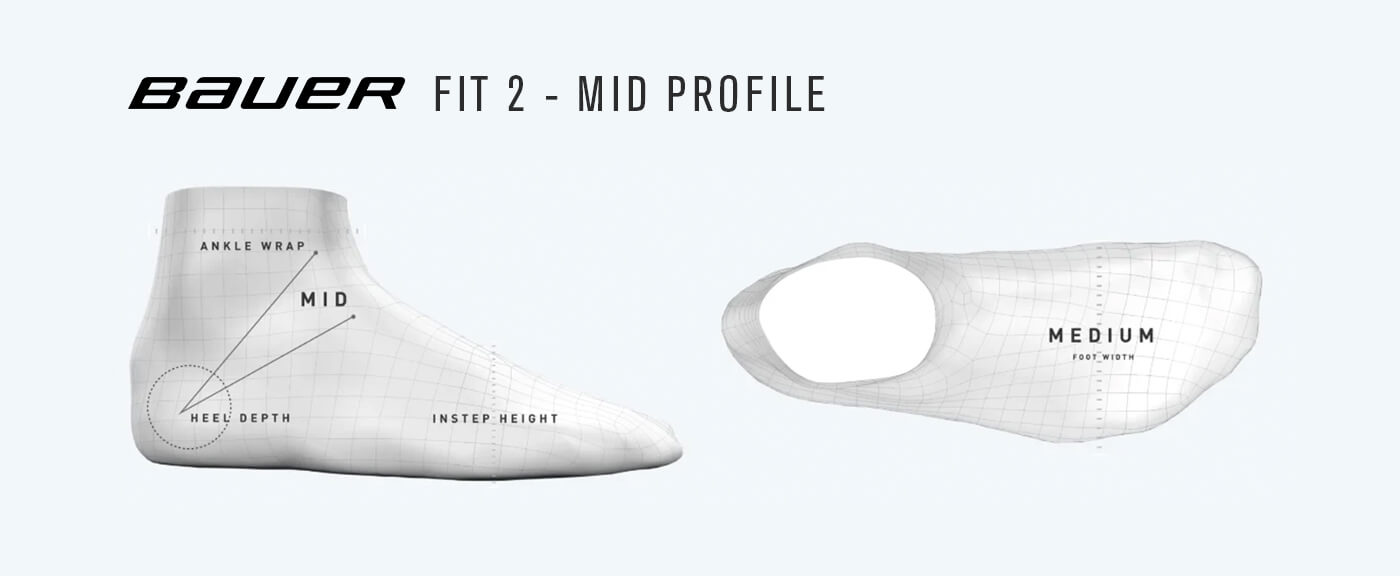 FIT 2 – MID PROFILE
At a staggering 44.2%, Fit 2 will fit the most players from Bauer's 3D Fit System which means it is usually the best starting point. It offers a standard heel depth, standard instep height, medium ankle wrap and medium forefoot width that is very similar to the current Supreme D-width fit profile.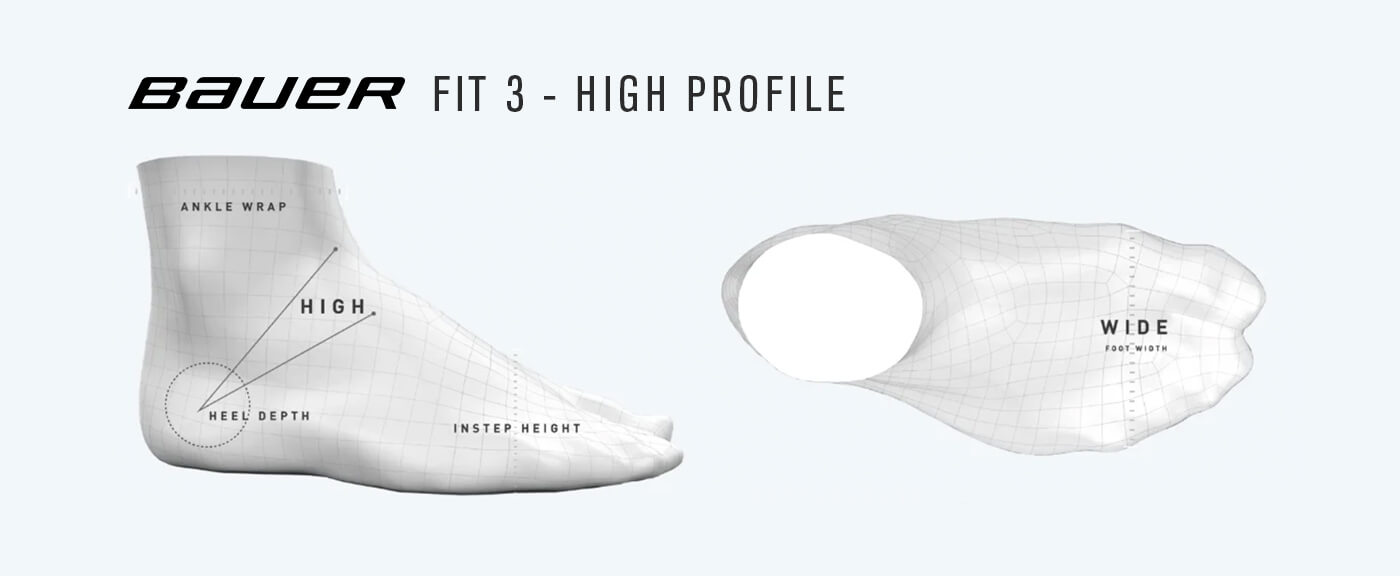 FIT 3 – HIGH PROFILE
Lastly, Fit 3 accounts for about 19.1% of the foot shapes in the hockey market today. This is ideal for those that have requires deep heel depth, tall instep height, large ankle wrap and a wide forefoot.