The New Zealand under 20 mens national ice hockey team have just returned from their IIHF Div 3 tournament in Bulgaria where they ultimately got relegated from the tournament down into the qualifiers. We talked with A.J Spiller, assistant coach about the tournament and what it's going to take to get the team back into division 3.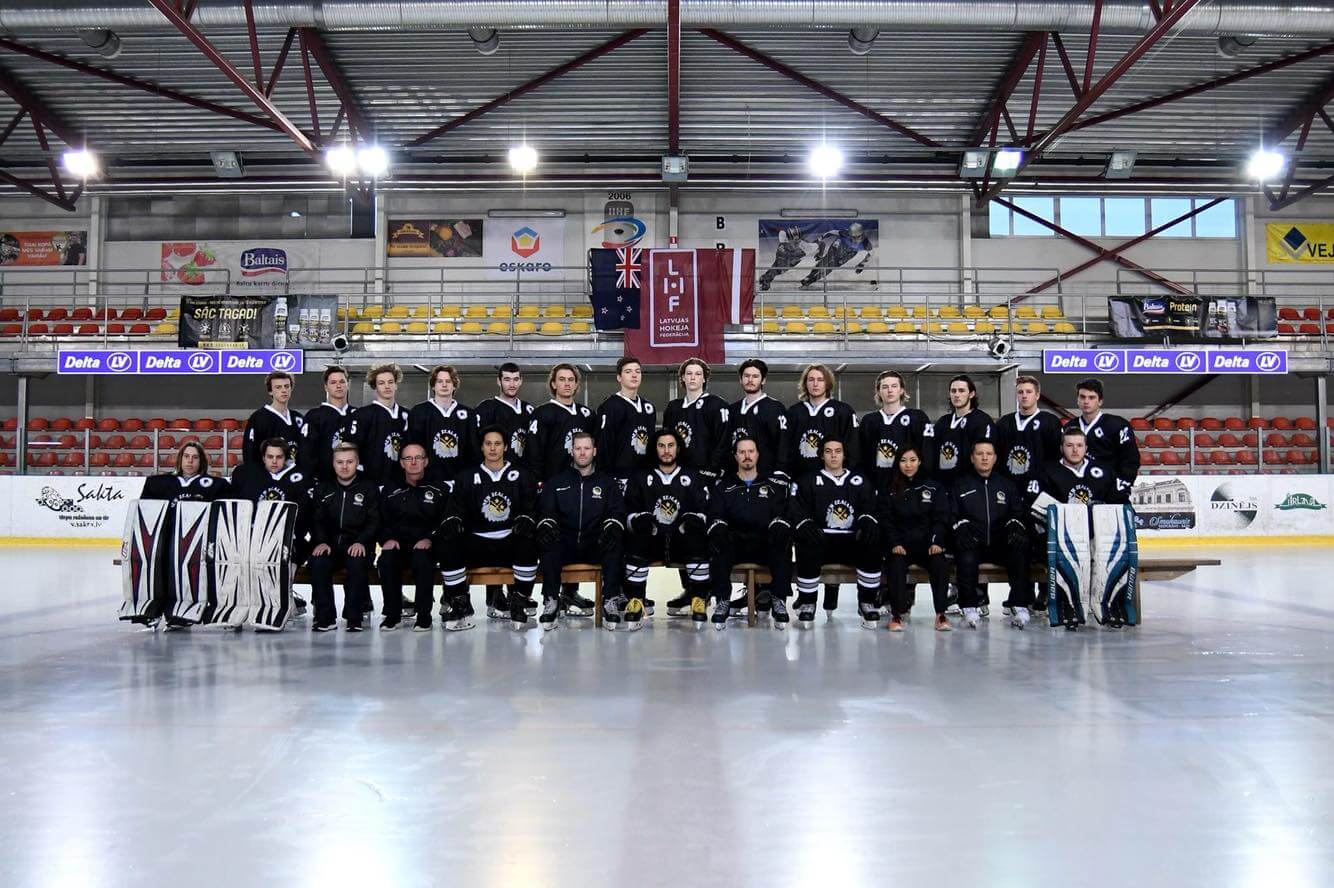 Centre Ice: Is this your first experience coaching a hockey team?
A.J: No it's not, Ive coached about 3 times properly before, once in Bantam and once in Midget, so U17 and U15 back home in Canada. Following that I was a video coach in Junior A. all back in my hometown in Manitoba.
Centre Ice: How did you end up as the assistant coach for the New Zealand under 20 national team?
A.J: Well I kind of just applied and it all sort of worked out, I think maybe one of the other assistant coaches fell through and I was the next guy on the list.
Centre Ice: What was it like working with Justin Daigle?
A.J: Yeah it was really fun, I think we are pretty similar in a lot of ways and the style of hockey that we come from is very similar, both being from Western Canada.
Centre Ice: Being around the same age and from the same (Ish) area, the skill development stuff and systems that we are used to are very similar which makes working together really easy.
A.J: Aside from the coaching, he's a really passionate guy which rubs off on you. It helps the coaches but also the players and management staff and everything so it was a really good experience working with Justin.
Centre Ice: Your father is a successful hockey coach in Canada, have you learnt coaching skills through him? Has he ever coached you?
A.J: Yeah he has, all the way through from when I was 5 until maybe 20 so I've really been around coaching my whole life up until then. I mean every night at home had some coaching chat involved.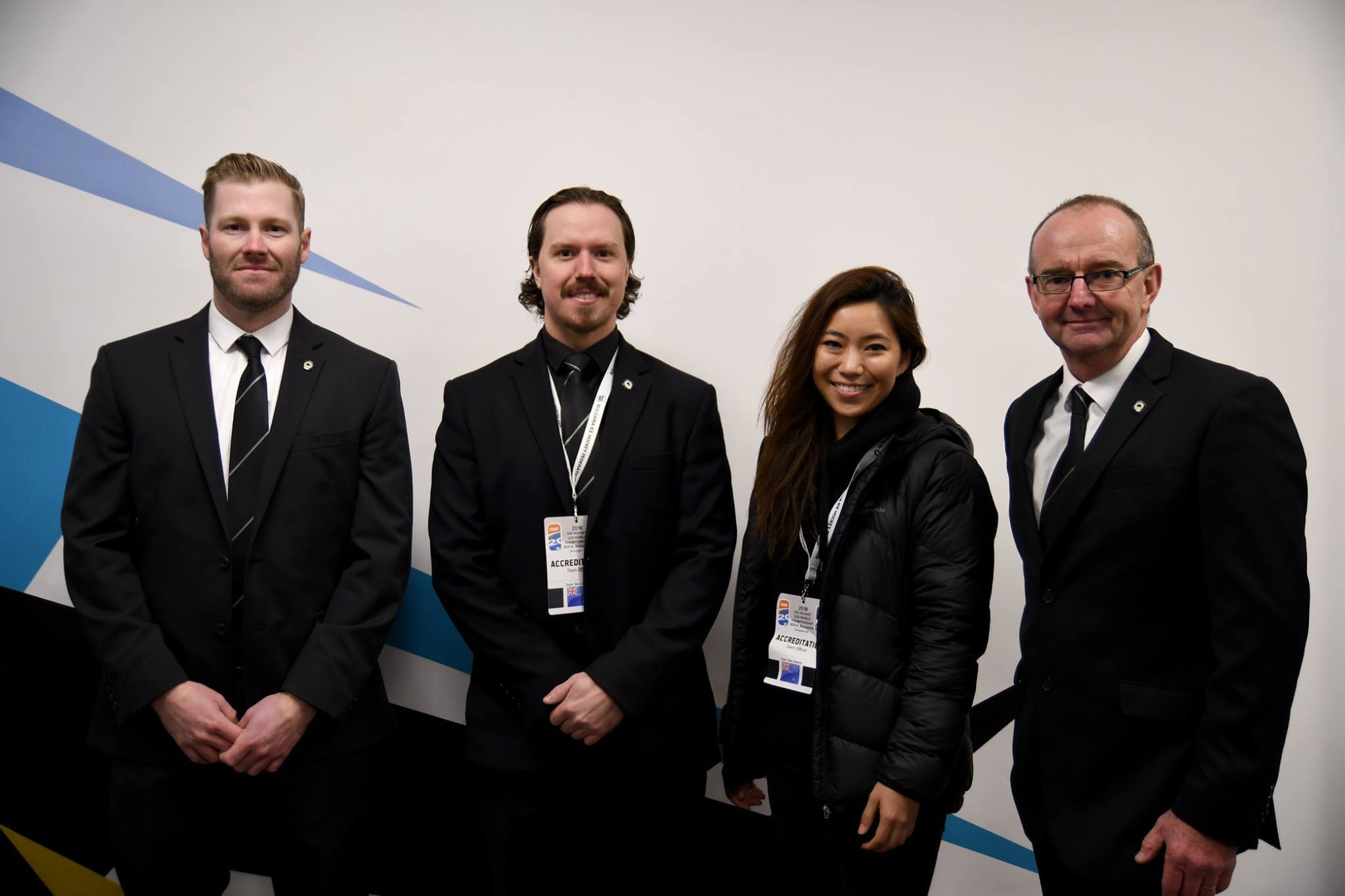 Centre Ice: You mentioned that you had experience with video coaching, did that come in handy during this tour?
A.J: Yeah for sure, we did video sessions throughout the tournament. I mean in the training camp in Latvia, we did a video session nearly every day to cover the systems work. It's great to cover the off ice training times we had.
We would integrate, video work and chalkboard work into our sessions so the players could go from the video, to the board and then onto the ice to practice it because players all learn different ways. This way, they can see it and then do it and hopefully it means they can understand it a little bit better.
Centre Ice: The team went away for a training camp in Latvia before the tournament in Bulgaria, how important is the training camp?
A.J: I think the training camps are invaluable on a lot of levels. Where we were staying in Latvia was pretty much a hotel attached to the rink. We train there, we eat there, sleep there, we are there all day. It's great because you get to know people off the ice because you are in such close proximity all the time.
This way it's a lot easier for a team to gel when you are in an environment like that. I understand that the cost is an issue for players but we do really need to go away to be able to get the competition needed to make the training camp worthwhile because we can't really play teams, here right?

I mean we couldn't just show up to the tournament and jump into a tournament situation without having played together before. The teams we played were from Riga which is about an hour away. We played an under 20 team and an under 18 team and they were both really good. Actually, it was just good to watch them and see a different style of hockey. We learned a lot from them by just watching and hopefully that rubbed off onto our players too.
Centre Ice: When you were in Bulgaria and Latvia, what did you guys do in your time off? Do you get to see much of the city while you're there?
A.J: Yeah, we went into Riga for one day when we were there, it was really cool to have a day away from the rink with the boys. We walked around the city for a while and checked out the old town. It's pretty cool to go into places like that that are so different from New Zealand and Canada because they have so much history there.
Centre Ice: Without beating around the bush, the team got relegated this year, as a new coach this year, what do you think is the biggest challenge facing the U20 age group in New Zealand?
A.J: It's tough for me to answer that myself as it's my first year coming into this squad. I mean the only guys that I really know are the guys from the team this year so I don't know too many people coming through the system but from my perspective, there's key skills that you need to develop when you're younger and they eventually become second nature to you.
Like for example when you receive a pass, the first thing you need to do is get your feet moving right? A lot of guys I see in NZ receive a pass and they stand still and look up for someone else to move the puck. It's little things like that that can give you an advantage over other teams that need to be developed at an earlier age because it's not really something that is easily taught at 18 or 19.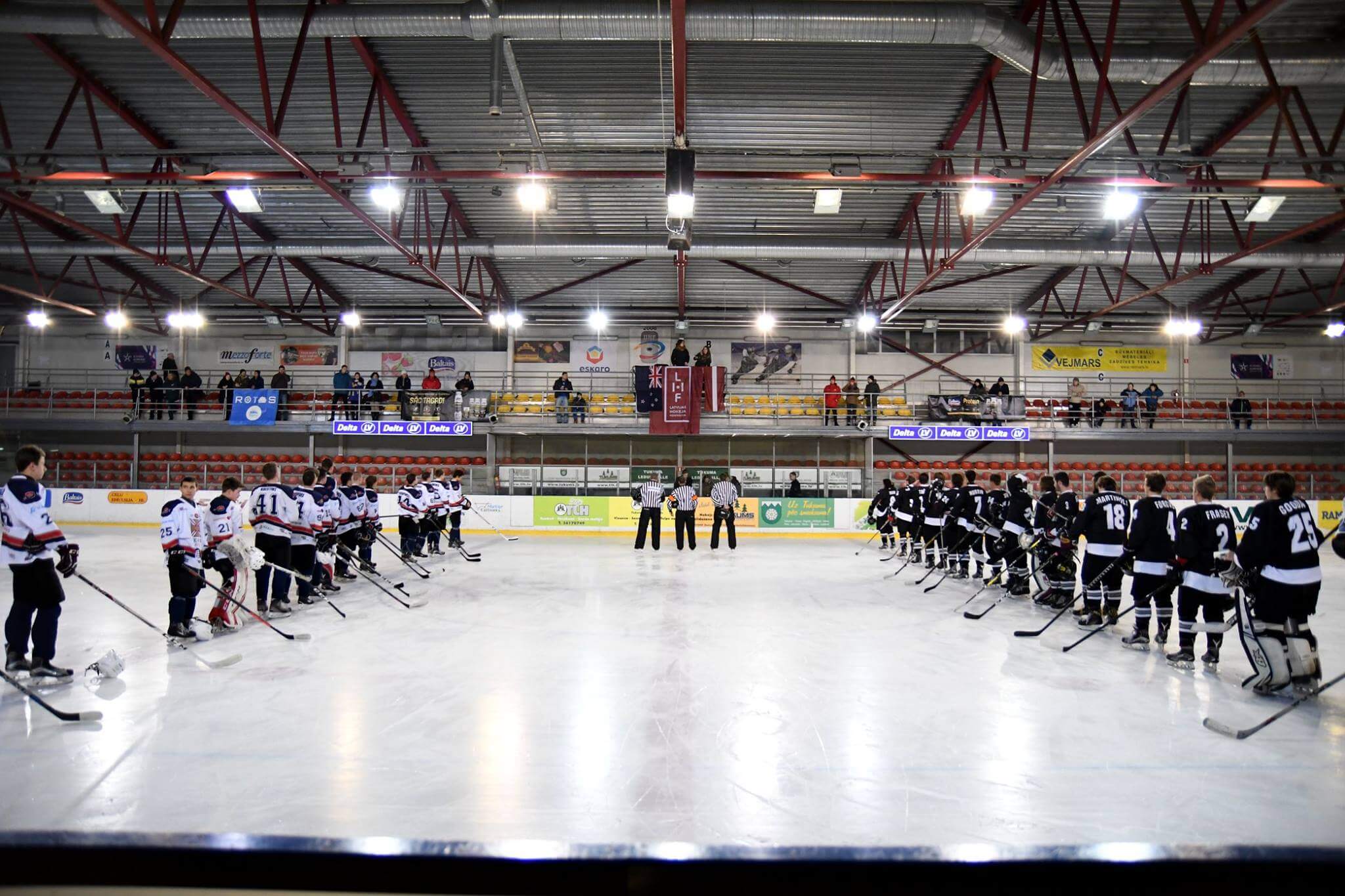 Centre Ice: In the junior program you probably have about 40-50 games together, with the U20's you only have a few weeks, how does the time restrict what you can do as a coach?
A.J: Yeah, I mean it's tough, we only have a week in training camp and then the week for the tournament so those little things I mentioned before get put on the back burner because we need to focus on what kind of systems we are running and who plays with who etc.
Ideally throughout 2018 we can get some camps throughout the year so we have time to focus on the smaller things that need to be taught and even some systems stuff so we can get it all in motion before we get to training camp. That way we can use the training camp to work on things like specialty teams and more focused areas of our game.
Centre Ice: So when you do get to the training camp, how do you choose what to focus on?
A.J: Yeah I mean, Justin was pretty organised, we had a plan in motion from the get go where we were gonna work on say one day was the d-zone and then onto the fore-check then onto the powerplay and would progress through our plan each day.
The problem is time again, you never have enough to get stuff like this perfect because it's all repetition stuff, so if you don't get the reps then it's hard to retain. And then the following day you go into something different so whatever you remember from the day before you have to work with that. The problem is that everyone is learning new things every day so you might forget some stuff but there's no time to go back over it.
Centre Ice: Also, how do you build the team culture with such a high turnover of players due to the age limitations?
A.J: I think that having to whole team stay in the hotel at the rink really helps with this. Because the players are living so close to each other you have no choice but to build and grow as a team. Then we do things like spend the day in the city to get all the boys to socialize with each other outside of hockey.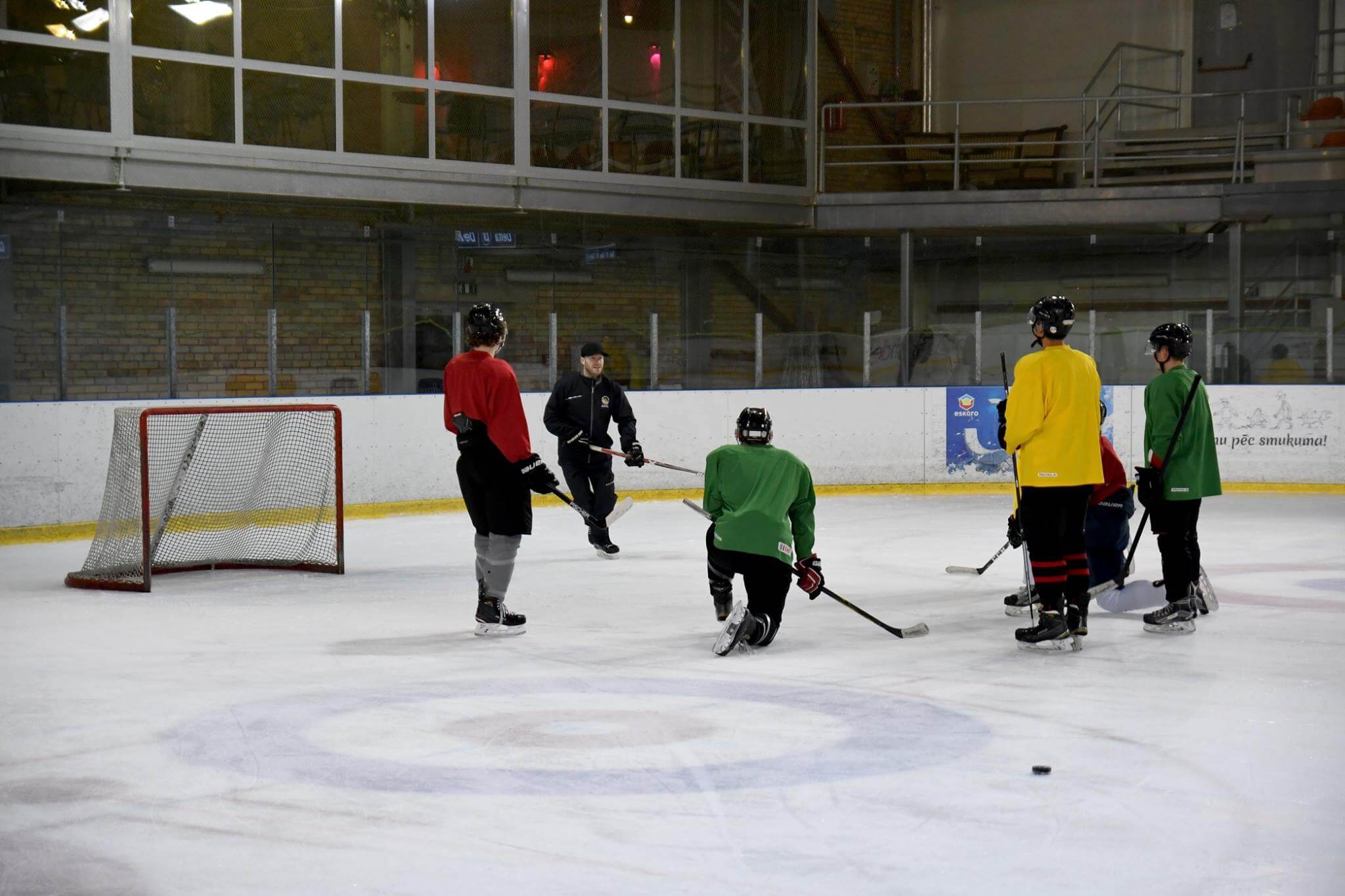 Centre Ice: How does the future look for the New Zealand U20 team?
A.J: Well we assume that the younger players that were in the team this year will end up being the core leadership group in the next year or so. It looks promising, over the few weeks it looked like everybody was eager to learn and eager to do better. As a coach that's really all you can ask for. Guys were listening, guys were engaged and they all want to get better so I think that with the younger guys, if they retain that eagerness to learn and we can also get some camps together throughout the year then we should be on the right path to get out of the qualifiers.
Centre Ice: Scores aside, do you think the tournament and trip was successful? What were some positives to come out of it?
A.J: I think we got better as a team as the tournament went on because of what I mentioned earlier, all the guys were happy to be there and proud to play for their country so the experience apart from not winning was all positive for me and working with Justin and the management crew, Dave and Josh and our trainer Valerie, it was all really smooth.
Centre Ice: For the team members who are likely to remain in the team next year or who are looking to make the team, what would your best piece of advice be for them over the next year?
A.J: Hopefully they use this year as a building block and they can retain some of the things we have taught them and they work on them for their local teams. On top of that, we are going to get some drill packages together for guys to work on. Defence and forward specific and also Goalie specific ones. This way, when we do hopefully meet throughout the year, we can work on the same things as a group.
Ultimately this means that when we hit training camp next year, we can be more prepared from day 1. From what I saw, the guys are ready to work hard and move forward from this tournament and keep developing as players. Looking forward to next year.
If you want more information on the Div 3 tournament in Bulgaria, all the stats and info can be found on the IIHF website here http://www.iihf.com/competition/648/