You were a pro player for a while, where did you play?
Oh man, this is going back about 14 years now but the highest level that I played in my 7 years of pro hockey was in the Swiss A league or NLA which is where a lot of the European guys play in before they head to the NHL (Auston Matthews and Patrick Kane would be notable inclusions).
The NLA is one of the best leagues outside of the NHL and I was able to play there as a non-import due to the fact that we lived there for a bit when we were younger because our dad was a full time coach in Switzerland.
Aside from that, I played in London UK for a while and then finished up in the CHL in Texas for a team that was a 2nd affiliate to the Edmonton Oilers. Just to be clear I was not a candidate for the Oilers haha!
When/How did you decide that you wanted to become a hockey coach?
That's a great question, in all honesty I don't think that I initially planned on becoming a hockey coach. Both our parents were teachers growing up and then Dad became a hockey coach after that so there was a strong influence on education and coaching in our household, so I guess it just came naturally through that.
After I finished pro hockey I really had no idea of what I wanted to do. I mean I had an education but no real plan. On that note, in the last month here in Canada Ive just launched a program for pro players transitioning into life after hockey because most guys have no idea what they are going to do. Largely this is because they really don't have any idea of how the world works because you live in a bubble as a pro player. I know this because I've been there and it's tough to know what your options outside of hockey might be.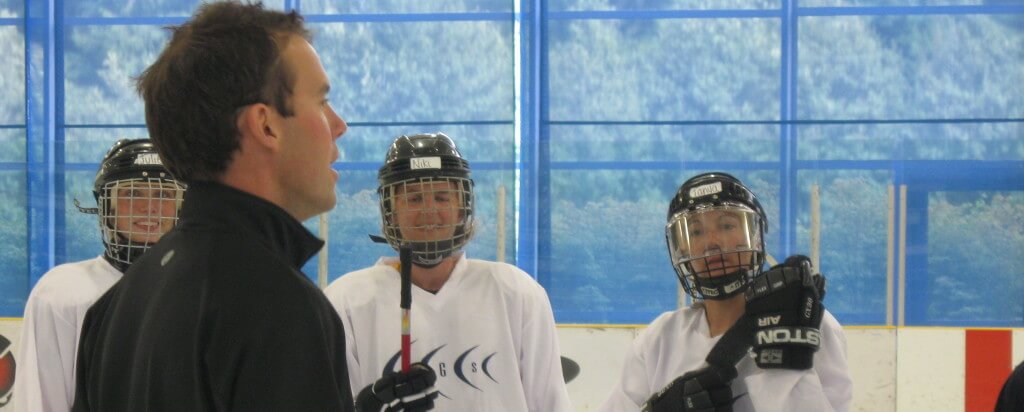 You and your brother Boe have been running hockey camps over the world, how did you end up doing a camp in New Zealand?
I think we have been coming to Queenstown for about 7 years now. Oddly enough, I had run a rec women's camp in Whistler and one of the participants then moved to Queenstown and called me and said that they could really use a camp like ours down there. We then got put in touch with I think Ross Burns at the time and we came down and started with about 30 people in the first year and now this year we have about 100 registered in Queenstown and we are really looking forward to coming to Auckland for the first time!
What does a normal day look like for Nate Leslie?
Oh man, it changes by the day, the week and the season. I used to run about 3 ice times a day when we started about 6 days a week. As the business has been able to grow, we now have a small team of great coaches, I'm only on the ice about 3 times a week. My main focus is preparing for our summer camps which is a year long process and overseeing the other coaches we have on board. Aside from that, as I mentioned earlier, this program for pro players transitioning into regular life is a lot of my time also.
We also have a large amount of online coaching resources and services that we have built up over the years that I know people in New Zealand such as Darren Blong have been using which is awesome that we can help areas like NZ and around the world. Even Mongolia where we went a few years ago to run coaching clinics.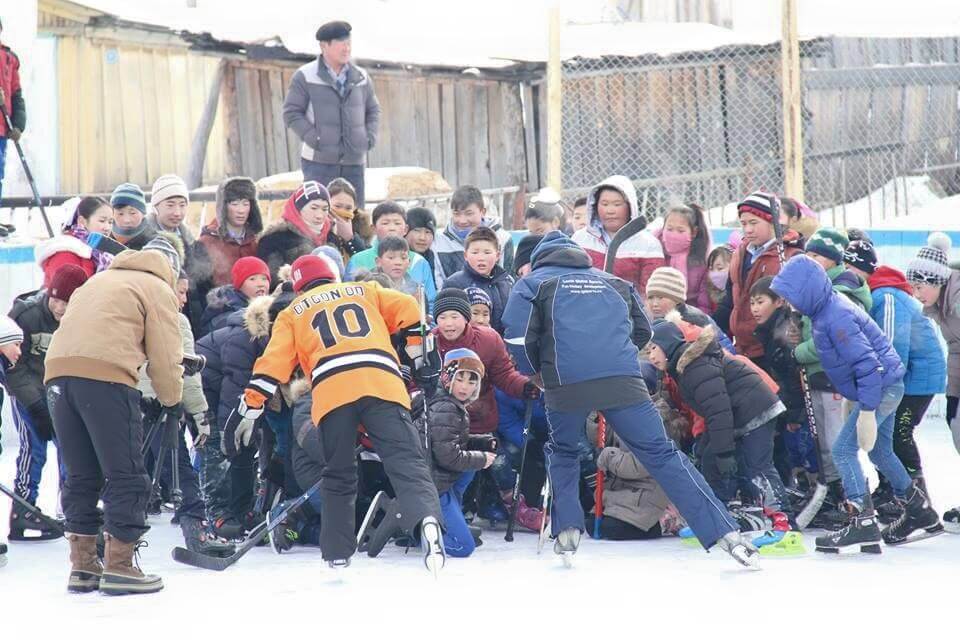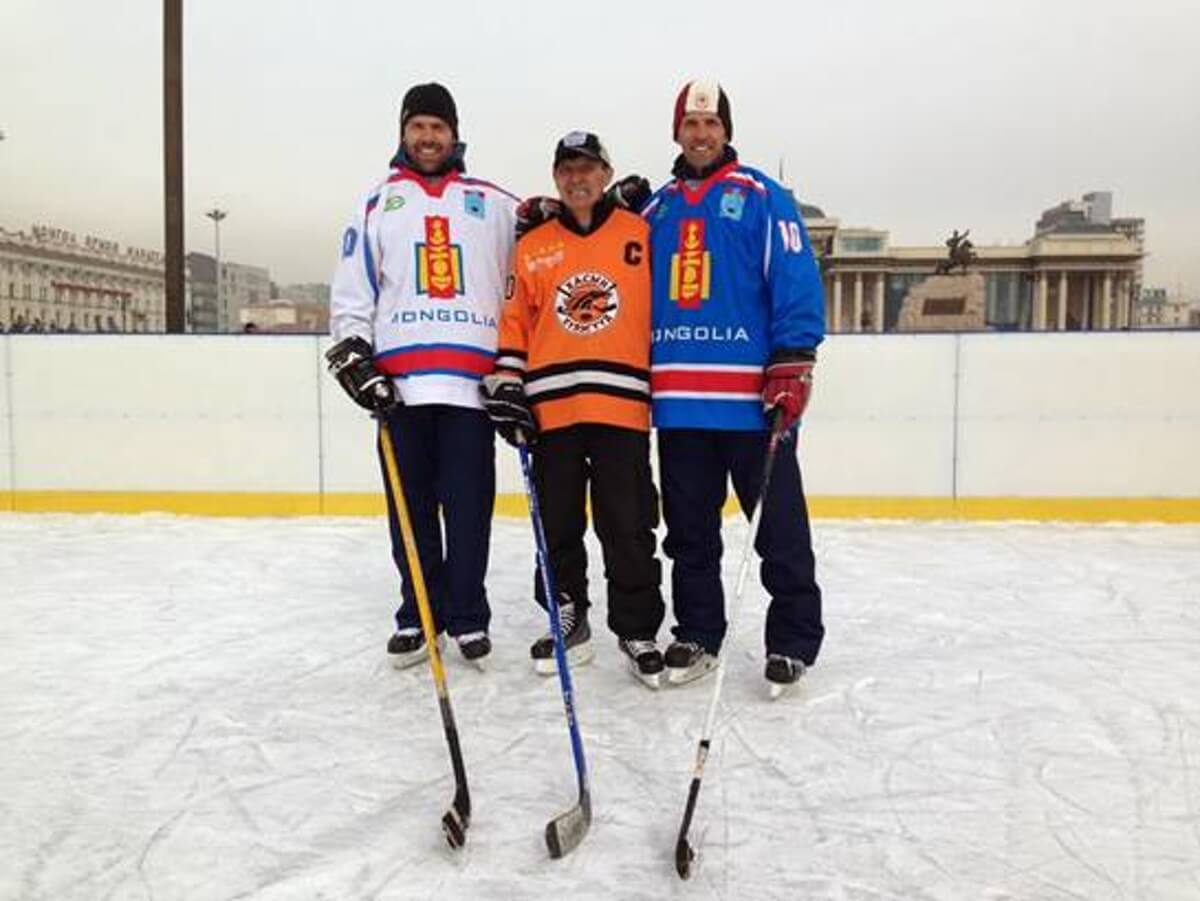 Your father is a successful hockey coach also, he has coached all through Europe, how has your father influenced your life as a hockey coach?
I think it's really both our parents, not just our father. Me and my brother Bo really see ourselves as a and educator and a good role model for kids therefore we focus mainly on individual players rather than teams.
Our parents have had a huge influence on our demeanour on the ice with kids and our desire to teach the game but also the life skills that come through hockey. Aside from that, our father has been our coach growing up and I even got to play for him when I was older as a professional player. He did say that I probably got less ice time as his son in those leagues because he was aware how the father son dynamic could have played out. But it was really great playing with our father around and we really like his coaching style. He is demanding but fair.  A cool side note of Dad being a pro coach is that some of his best mates are some of the most respected coaches in the world. We would be hanging out in the summer time and one of his pals would drop around who has been coaching in the NHL for 20 years. This has allowed us to be around some pretty neat people and learn a lot about the game through them.
Because of our parents, myself and my brother try to bring a rational approach to hockey and we enjoy the game and enjoy hanging out with the kids adopting dads firm but fair approach. I mean, if they were lahttps://aiha.org.nz/news/register-now-leslie-brothers-hockey-training-camp/wyers, I'm sure we would have ended up as good lawyers. They were teachers and coaches and so that's the world we grew up in and that's all we have really known so that's kind of how we ended up here.
For more info on Nate, his brother Boe and the Leslie sports program, click here
Nate is going to be in Auckland and Queenstown for the Leslie Brothers Camp this April, for more info and to sign up follow these links:
Nate and Boe went to Mongolia to coach some hockey, more info on their story here:
http://www.lgsports.ca/downloads/project-mongolia/